Your real-time status lets your team members know if you're available to take on work or if you're away on leave or out of office. This helps bring visibility into everyone's working status so work can be planned accordingly.
You can update your real-time status at any time from the app to show your availability.
What type of statuses can users have?
Each user's status is set to 'Online' by default but they can update it to either 'Available' or 'Busy' depending on their availability.
Here are all the working statuses explained:
Available: indicates that you are available and not working on any in-progress tasks at the moment.
Busy: indicates you're currently working on an in-progress task. This gets updated automatically when you start working on a task but you can also set this status manually.
Online: indicates that the user is logged in but hasn't specified whether they are available or busy.
Offline: indicates that the user is logged off.
How to set my status on the web app
Your current status will be shown at the top-left of your dashboard. You can click on this to choose between 'Available' or 'Busy'.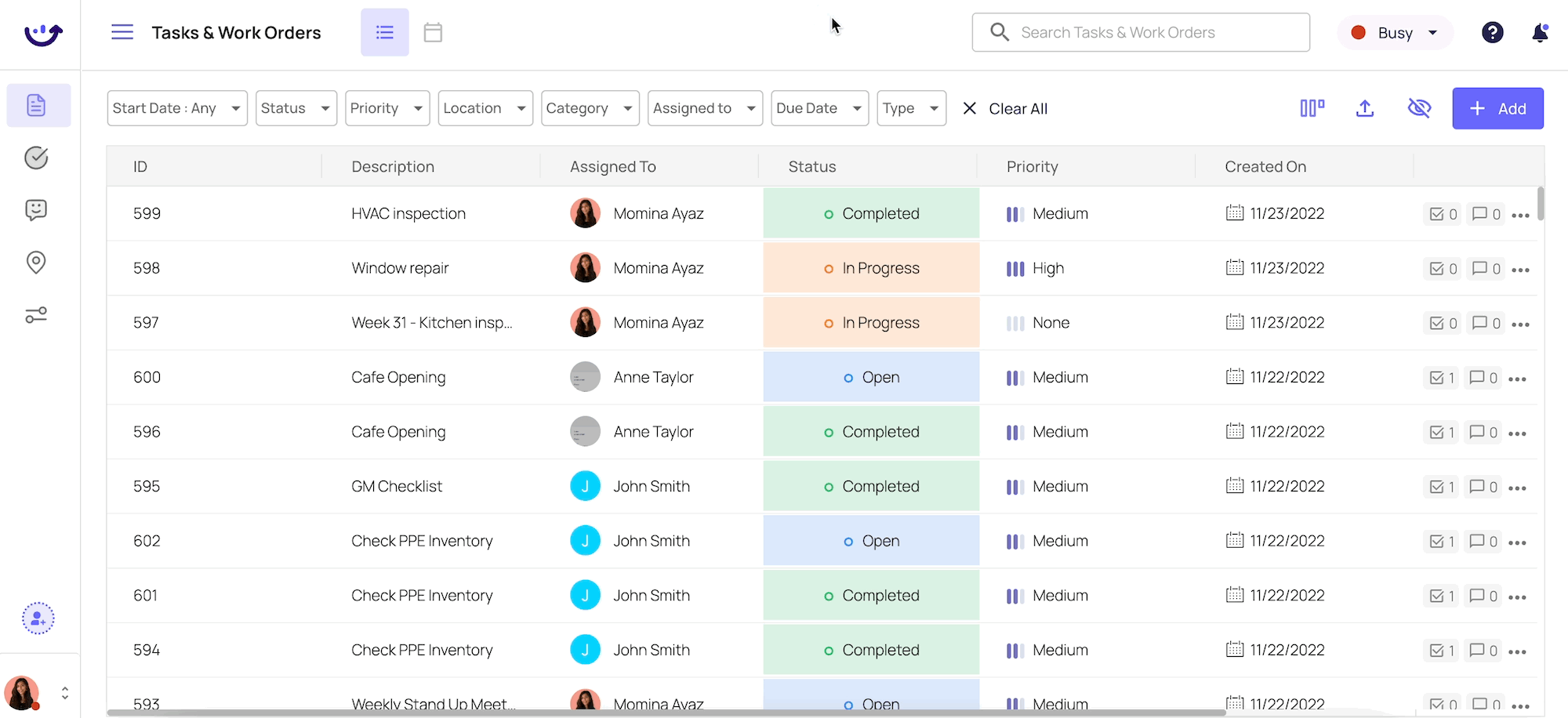 How to set my status on the web app
To change your status on mobile, click on the hamburger menu in the top-left corner right next to 'My Tasks'. This will show a profile pop-up slide from the left. Click on any of the three statuses shown at the bottom of the pop-up to update your status.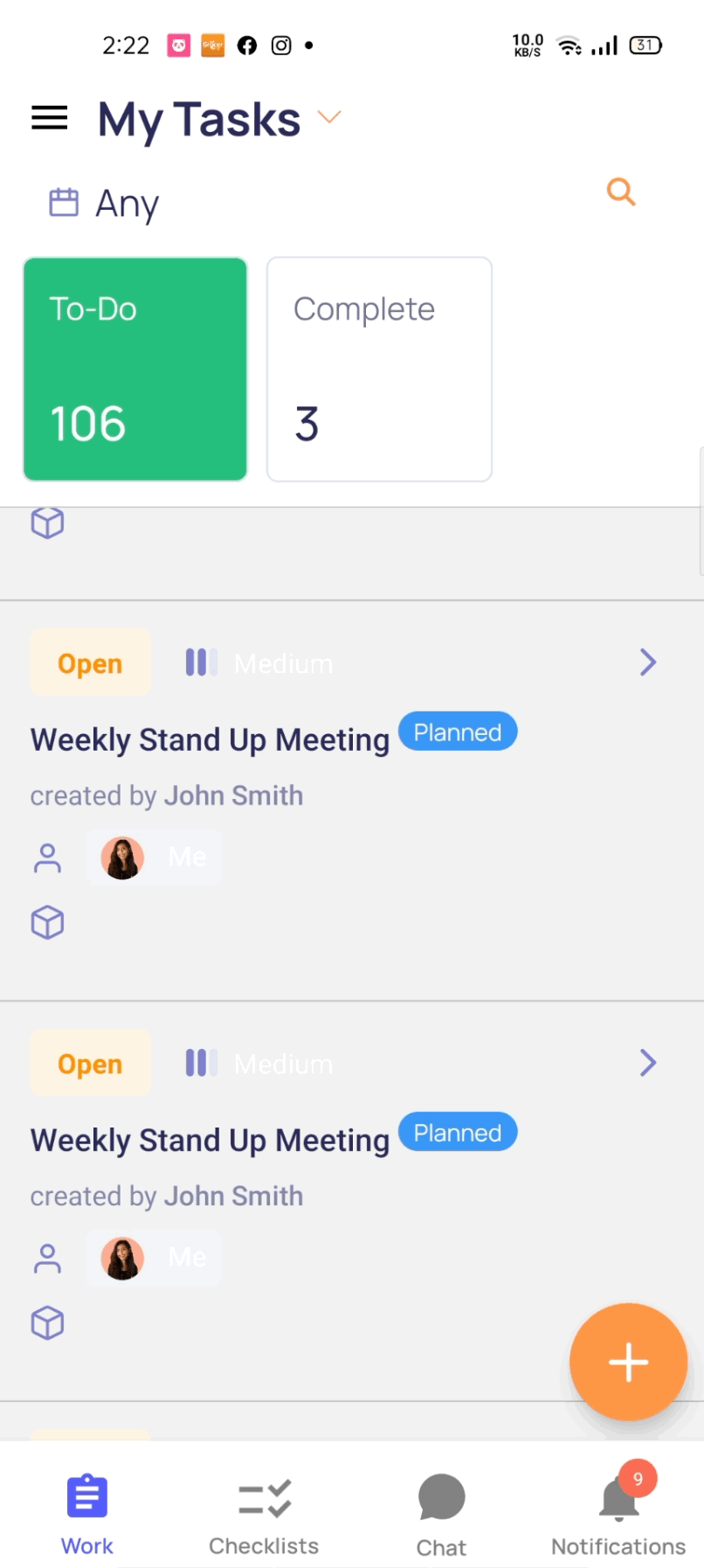 Assign tasks based on Status / Capacity
Managers and Task Creators can see which users are available to work on tasks, and which users are busy before assigning them work in the Create a Task Form.