Xenia's SOP Writer & Files feature is a game-changer, whether you're creating Standard Operating Procedures (SOPs) from scratch or uploading existing policies, files (PDF, Word Documents), or videos. This feature simplifies the process and offers a suite of tools to enhance your SOP creation and management. In this article, we'll walk you through the capabilities of Xenia's SOP Writer & Files, highlighting its key features that will make your SOP management a breeze.
1. Direct Document Creation
Start the process from scratch with our intuitive editor tool. Craft SOPs with ease and precision directly within the Xenia platform.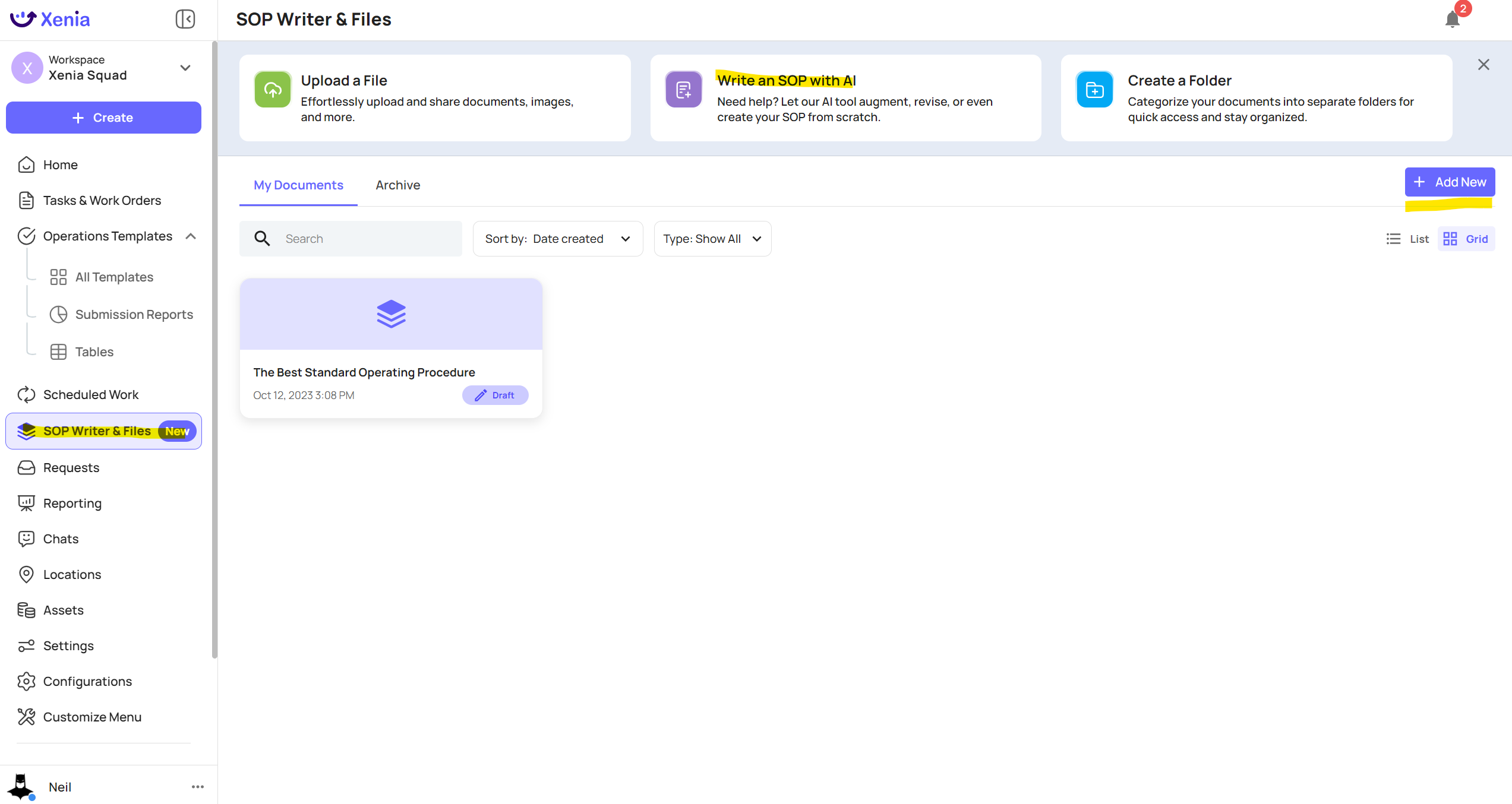 Add a title for your new doc and start writing! Paste any images or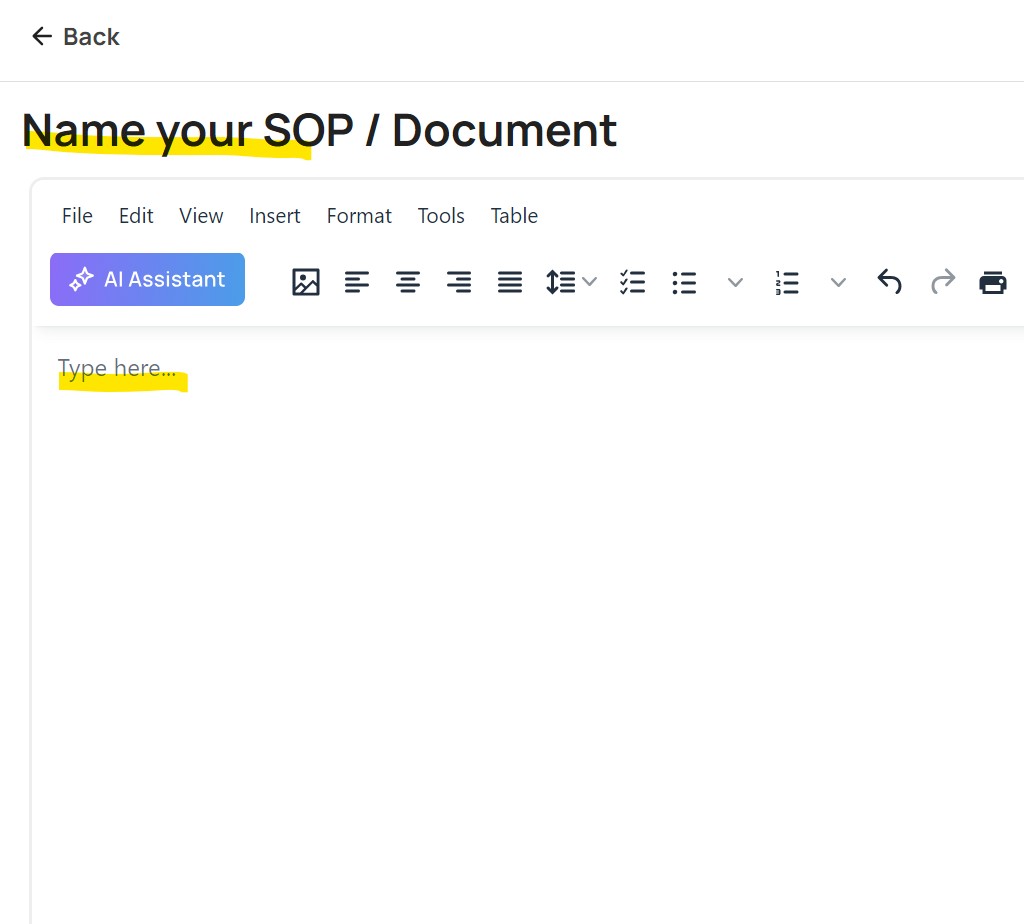 Click "Publish" or "Re-Publish" once the document is ready (you can always go back and "Edit" later).

2. AI Assistant 🤖
Xenia's cutting-edge AI can assist you in enhancing, revising, or even creating a new SOP. This AI-powered assistant streamlines the content creation process, ensuring your SOPs are top-notch.
3. The Best Rich Text Editor
Enjoy a visually appealing experience with Xenia's rich text editor. Benefit from features like auto-save and manual publishing, which keep your content updated and secure. You can format your text into sections and bullets, customize fonts and colors, and even embed images, videos, media, and files seamlessly.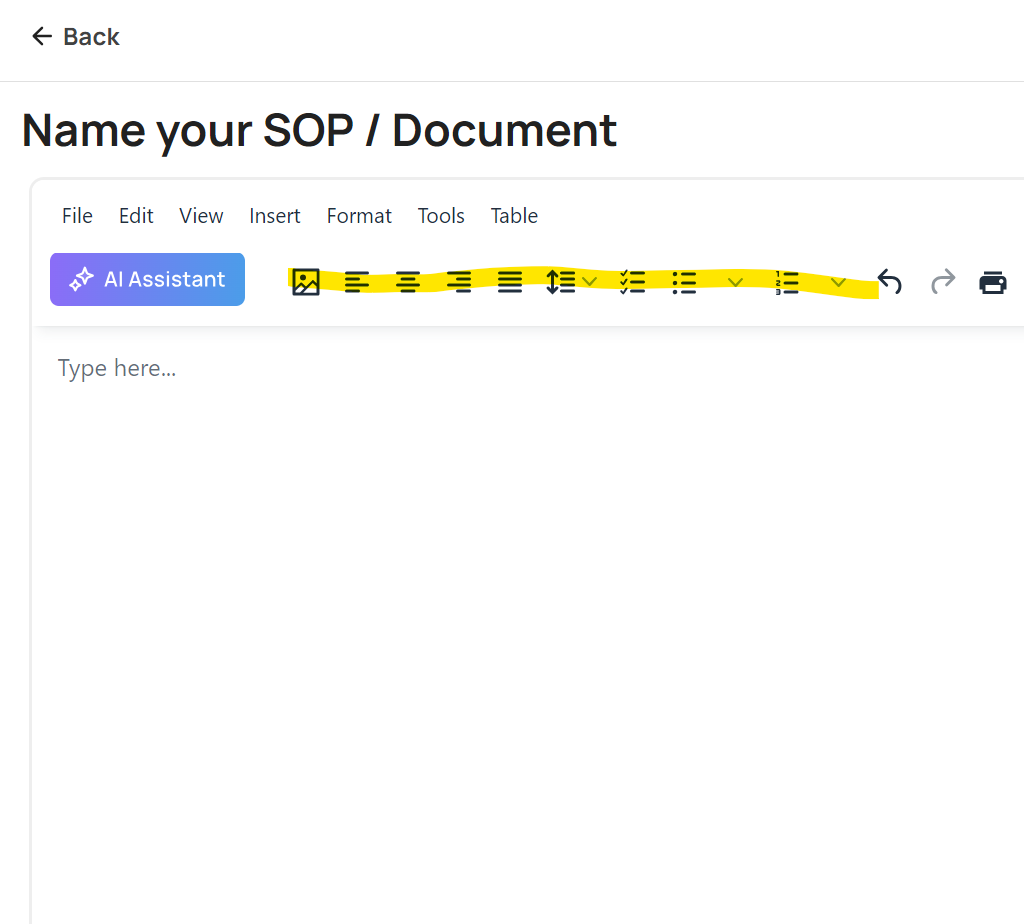 4. Upload an Existing File or Video
Xenia's flexibility extends to accepting various file types, including PDFs, Word Documents, Video Files, Images, and more. You can upload existing documents in their native formats, providing an all-in-one solution for your SOP management needs.

4. Access Controls & Copy/Share Link
Effortlessly share your documents while maintaining control over who can view and edit them. Xenia's access controls ensure your SOPs are shared with the right individuals.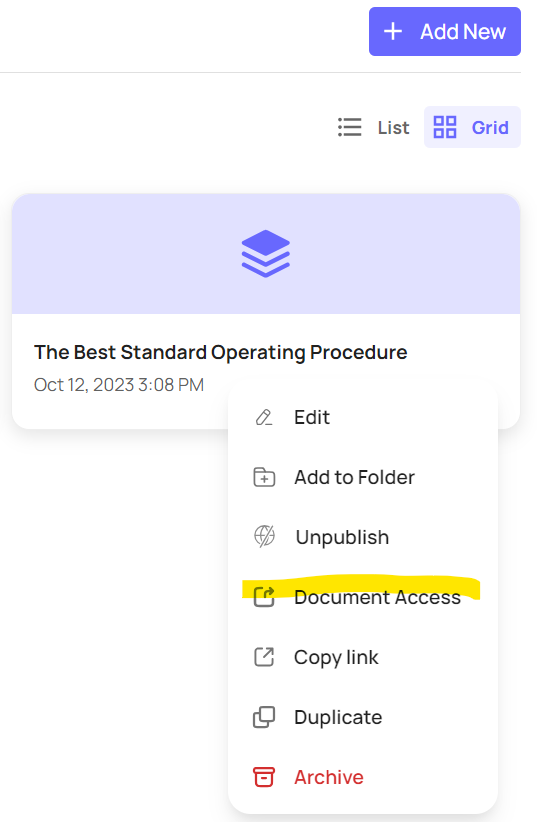 Decide who will have Document Editor vs. Viewer access to this doc

Editors can edit, view, manage settings, and archive this document.

Viewer can access this document with view-only rights.

Click on Copy Link and share via Email, SMS, or Xenia Chats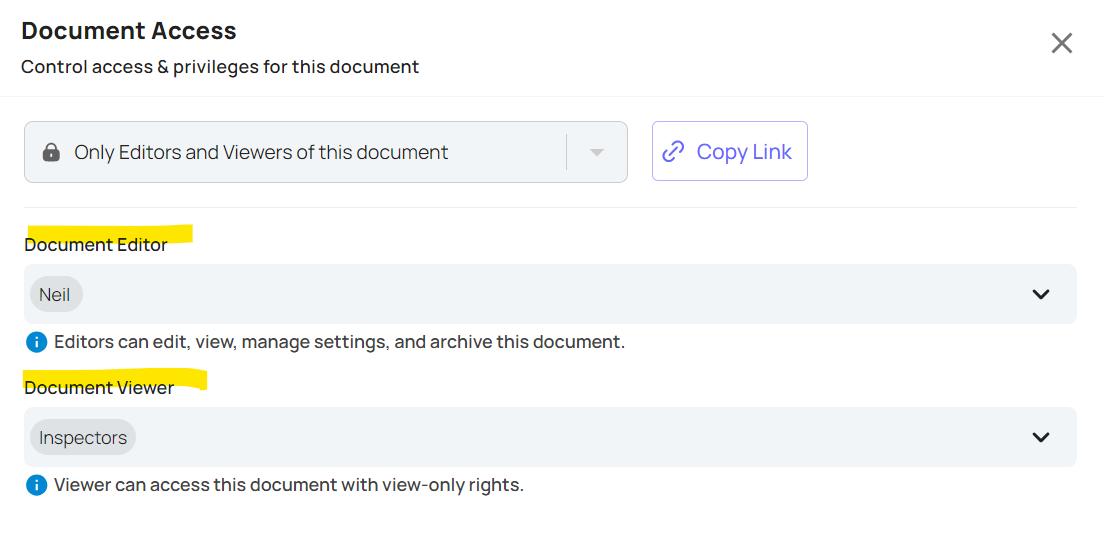 5. Make it Public!
With Xenia, you can make any document accessible via a public link, allowing your peers to view a document without needing to log into Xenia. This feature enhances the accessibility of your SOPs and simplifies sharing.
Click on "Anyone with the document link" under Document Access controls.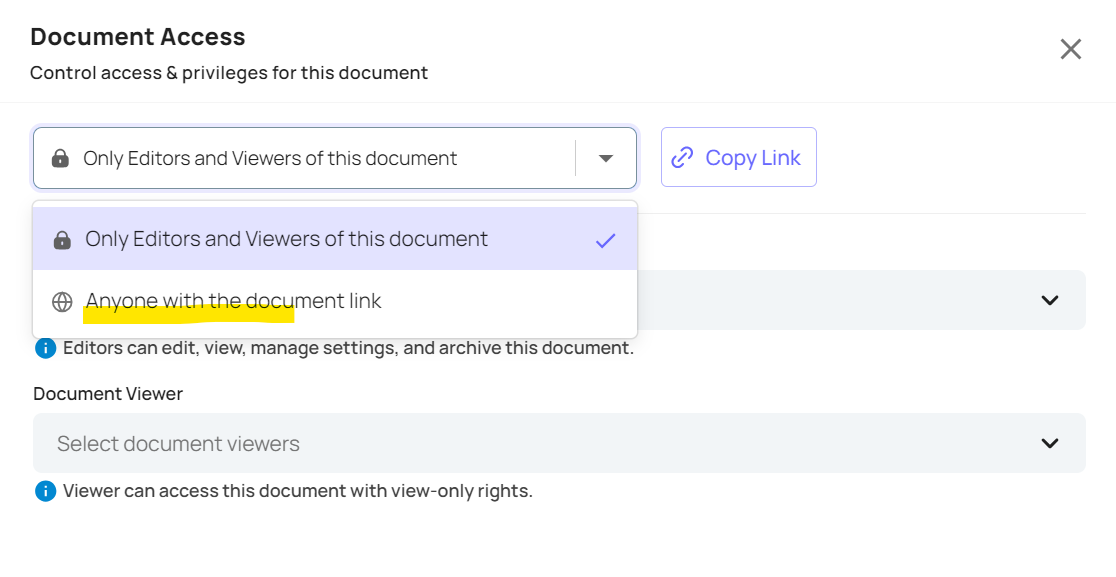 Xenia's SOP Writer & Files feature is a versatile tool designed to make SOP creation and management a breeze. Whether you're starting from scratch or working with existing procedures, Xenia's capabilities, including a powerful AI assistant, rich text editing, access controls, and public sharing, ensure you have everything you need at your fingertips. Take full advantage of this feature to streamline your SOP management and improve your documentation processes.