Public feeds let you communicate across the company. These let you send messages to all team members so you're able to share any announcements and important updates with everyone. It's even better when you also share anecdotes and funny work stories to lighten things up during tense days.
To create a public feed, hit the + button on the left-hand Sections View.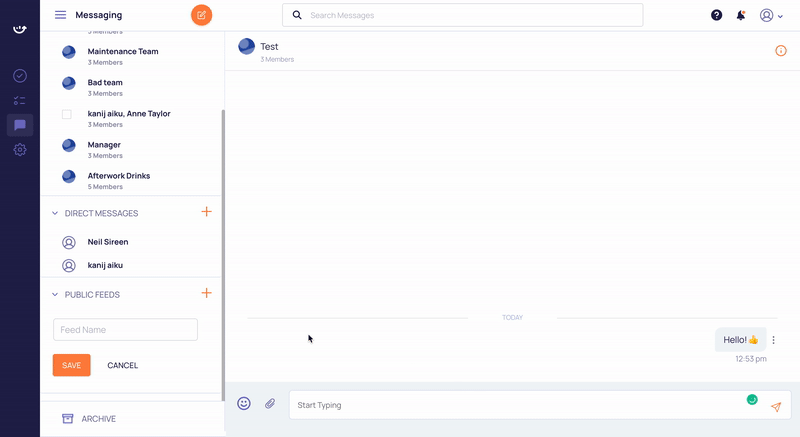 Here are a few examples of public feeds that you can make:
Announcements - for company-wide updates

Troubleshooting - for users to solve urgent problems with all hands on deck

Unwind center - to catch a breather and unwind at work
Note that public feed announcements and messages can be sent and received via both the Web and Mobile app.