To create a QR code for your template follow these steps. Anyone that scans this QR Code will be able create a submission (whether they are Xenia Users or not). 
Navigate to the specific template's settings (if User is a Template Admin).
Click on "Make Public and Share"
Toggle Public Access "On"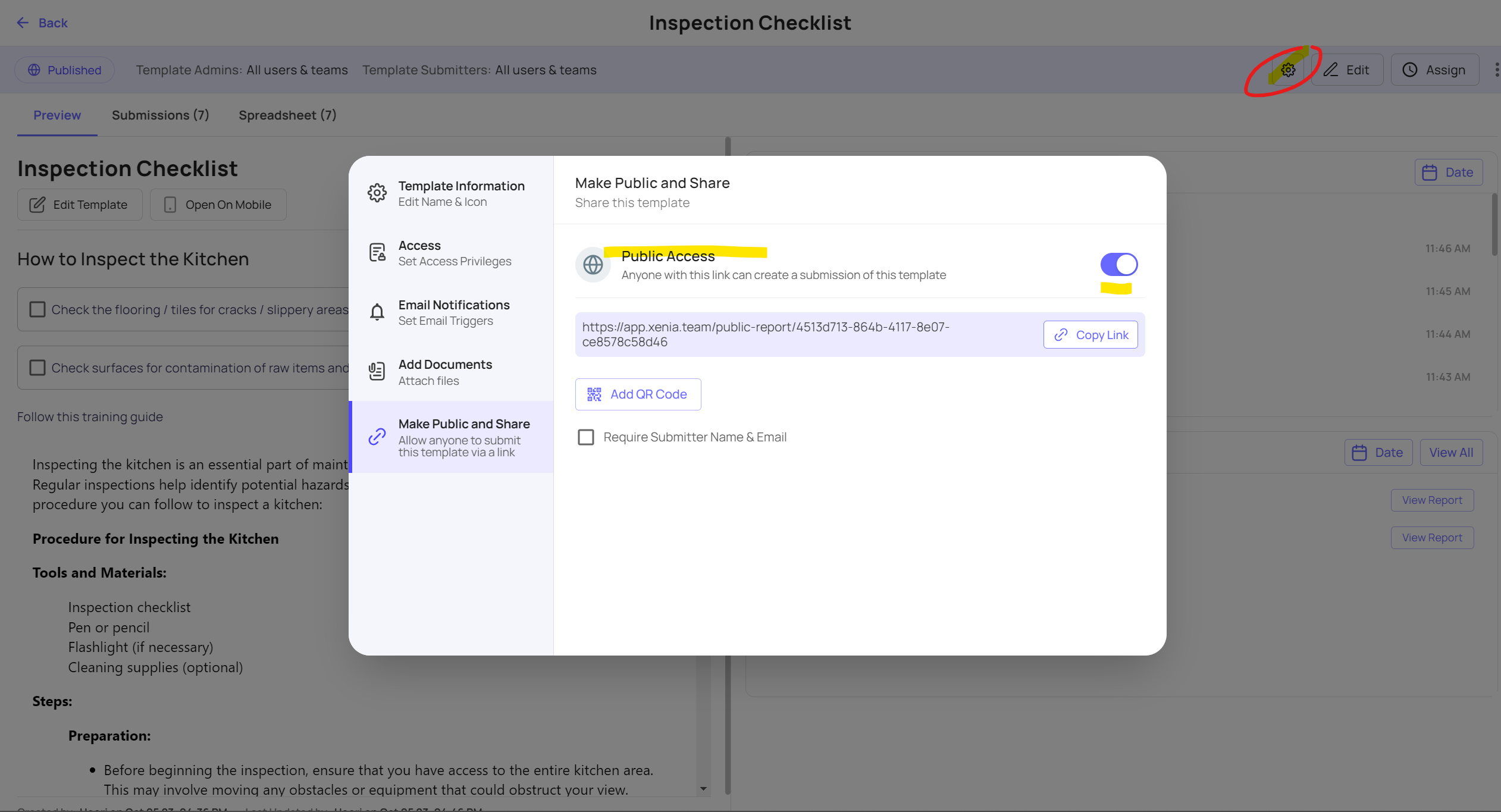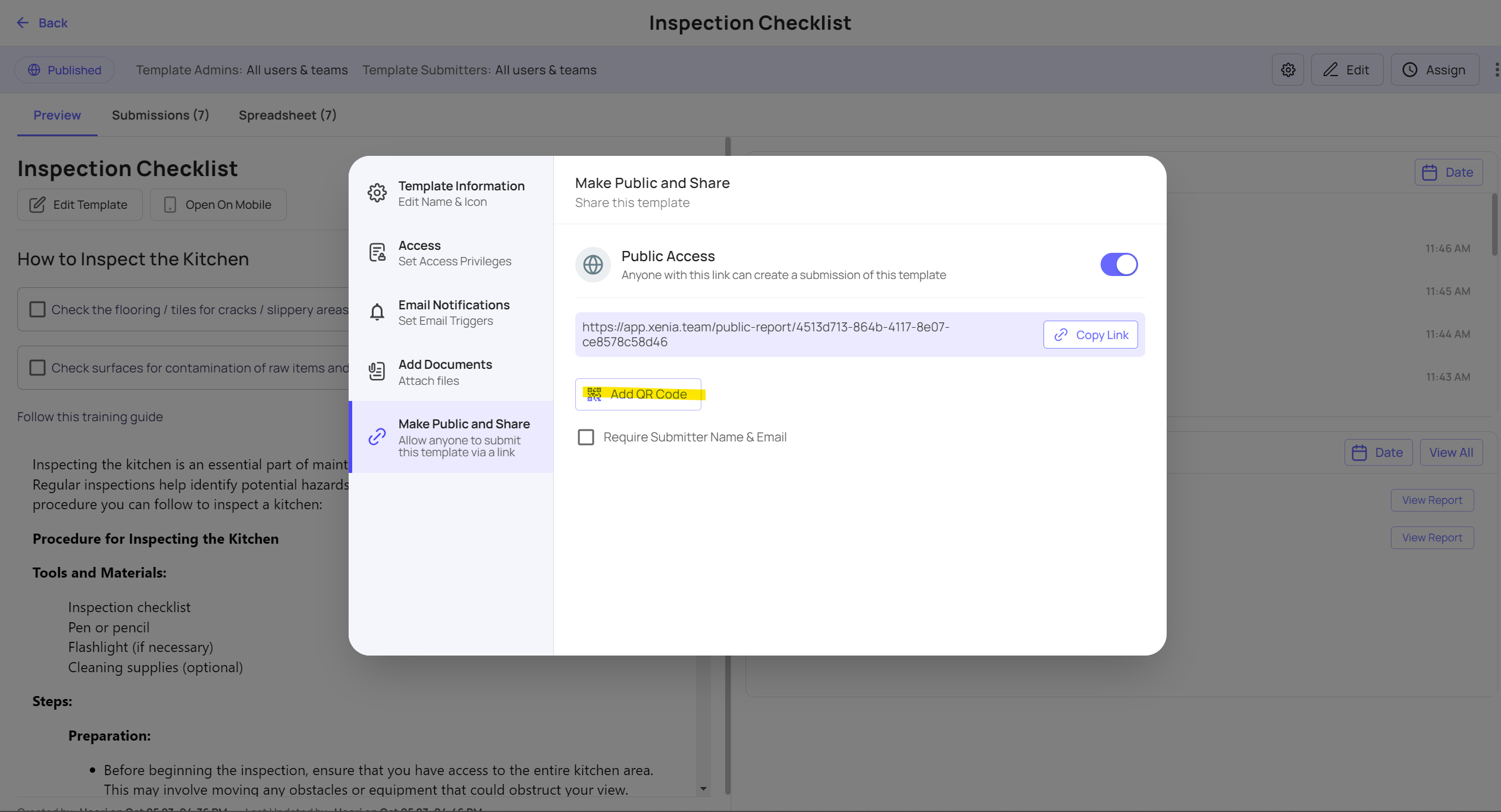 Click on "View" to download and/or print the QR image.