Dear Valued Xenia User,

We have more good news to share with you! We're thrilled to introduce an array of powerful features that will elevate your task management, streamline your operations, and enhance your data collection capabilities. Let's dive right in!
Table of Contents:
📊 Spreadsheet View for Templates
⚡ Corrective Tasks in Operations Template Builder
📂 Archive View for Tasks, Work Orders, and Recurring Schedules
🕒 Date/Time Step in Operations Template Builder
📁 Folders in Attach Template Pop-Up
🌡️ Bluetooth Temperature Integration
📊 Spreadsheet View in Operations Templates
Meet our revolutionary Spreadsheet View! This feature allows you to visualize template submissions in an Excel-like view. Each step is represented in a column, and different submissions are displayed row by row. Easily manage and analyze tabular data with this powerful new view.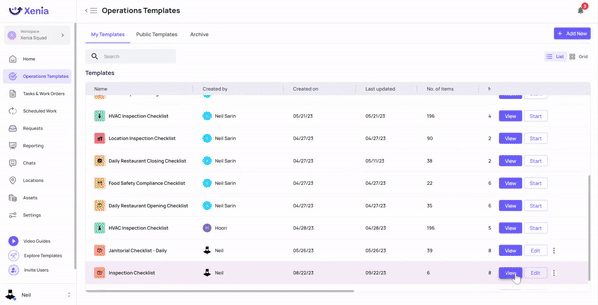 ⚡ Corrective Tasks & Actions
Exciting news! Corrective tasks can now be created directly within the a submission as you complete each step. Previously, you could only trigger corrective tasks via automations. Now, corrective actions can be initiated while completing any template for lightning-fast compliance, observation, and issue resolution, all while directly being in progress within a submission.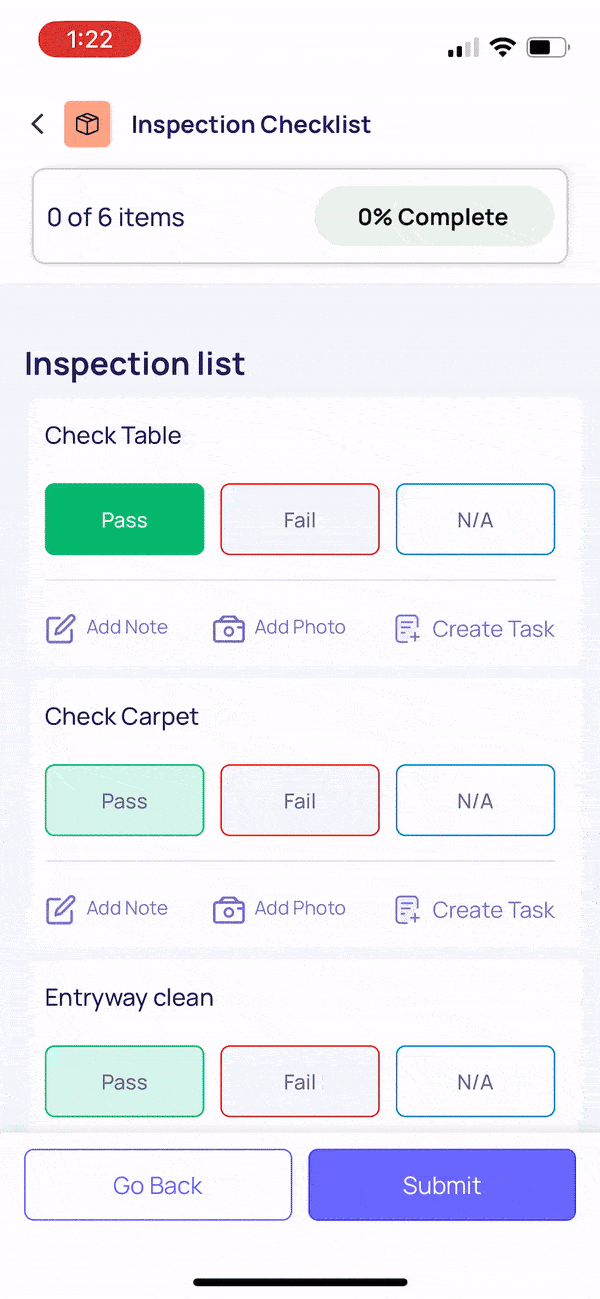 📂 Archive View for Tasks & Work Orders, and Scheduled Work
Introducing Archive View! You can now organize your tasks, work orders, and even recurring schedules effortlessly. Archive completed or no longer needed items to declutter your workspace. Need to revisit archived items? No problem! You can easily unarchive them when necessary.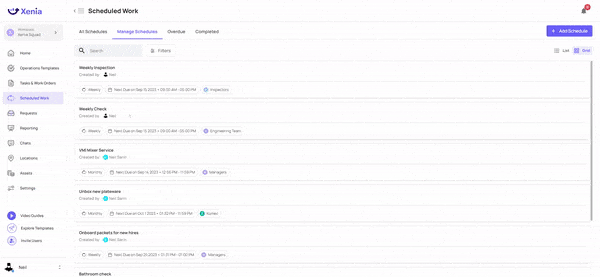 🕒 Date/Time Step in Operations Template Builder
Our Operations Template Builder gets a time-saving upgrade with the Date/Time Step. Collect precise date and time information in your templates. Whether it's scheduling appointments, recording maintenance events, or tracking deadlines, this step provides accurate data collection for your operational needs.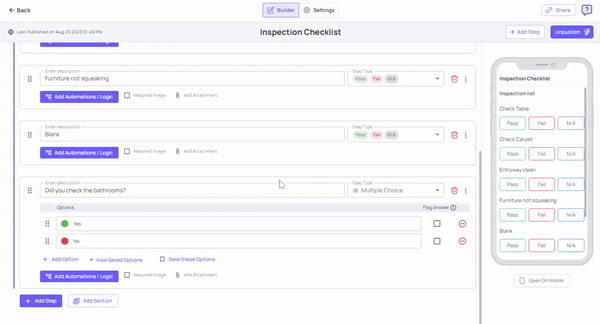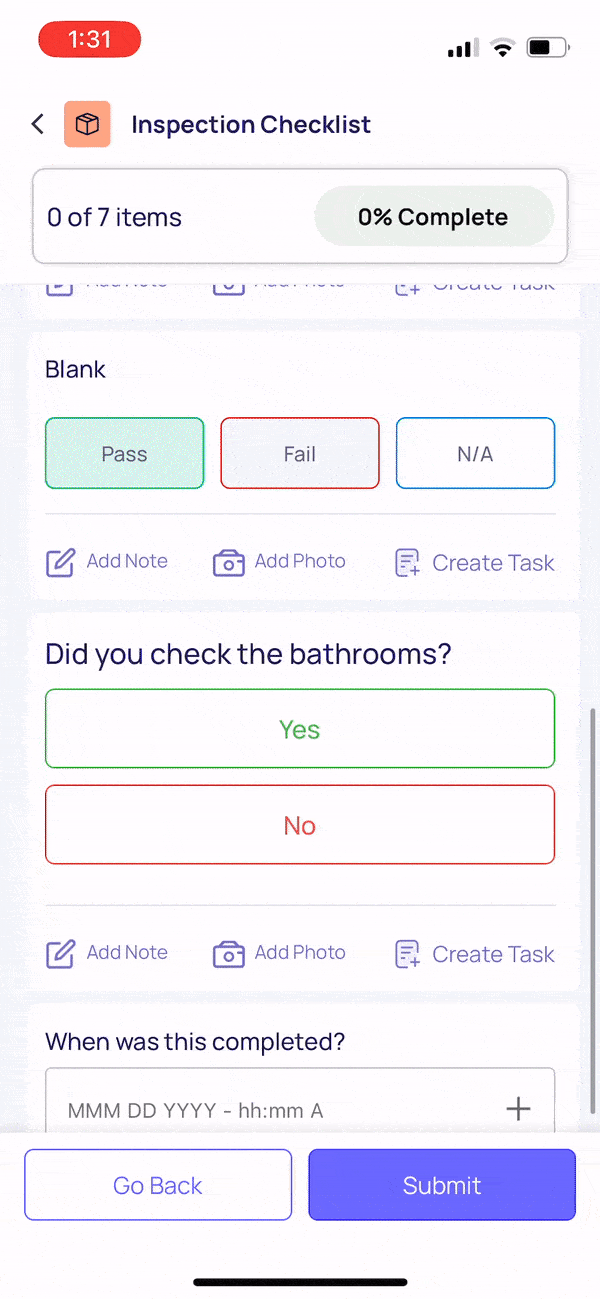 📁 Folders in Attach Template Pop-Up
We believe in making things easy for you. Now, when attaching templates to tasks, you can conveniently see your templates organized within folders. This minor enhancement ensures that you can quickly find the template you need, further improving your workflow.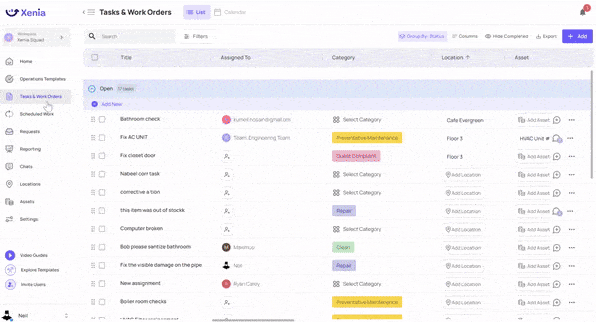 🌡️ Bluetooth Temperature Integration
We're excited to announce our integration with Thermoworks! This integration works seamlessly with the Thermoworks TempTest Blue and RayTemp Blue devices, allowing you to monitor temperature with precision. Set up conditional automations to take immediate action if a temperature falls out of range. Whether you're in food safety, healthcare, or any other industry that demands temperature monitoring, Xenia has you covered.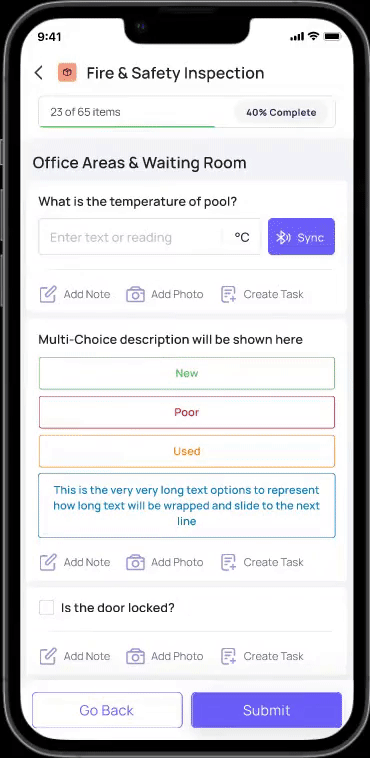 We're dedicated to providing you with powerful tools that simplify your operations and empower your decision-making. These new features are designed to give you greater control, flexibility, and efficiency.

Thank you for choosing Xenia as your trusted operational partner. If you have any questions, require assistance, or want to explore these features further, please don't hesitate to reach out to our dedicated support team.

Best regards,
The Xenia Team