Xenia supports two kinds of checklist templates:
Public Templates - Pre-built checklists from Xenia's Checklist Library

My Templates - Personalized checklists created by your organization
What are Public Templates?
Most inspections and maintenance tasks are tedious and long. To save you from the headache of writing long memos for each task, Xenia offers a vast library of ready-to-use templates for various industries.
Find them from the 'Public Templates' tab in the Checklists module. These checklist templates can be quickly attached to your tasks and be used right away.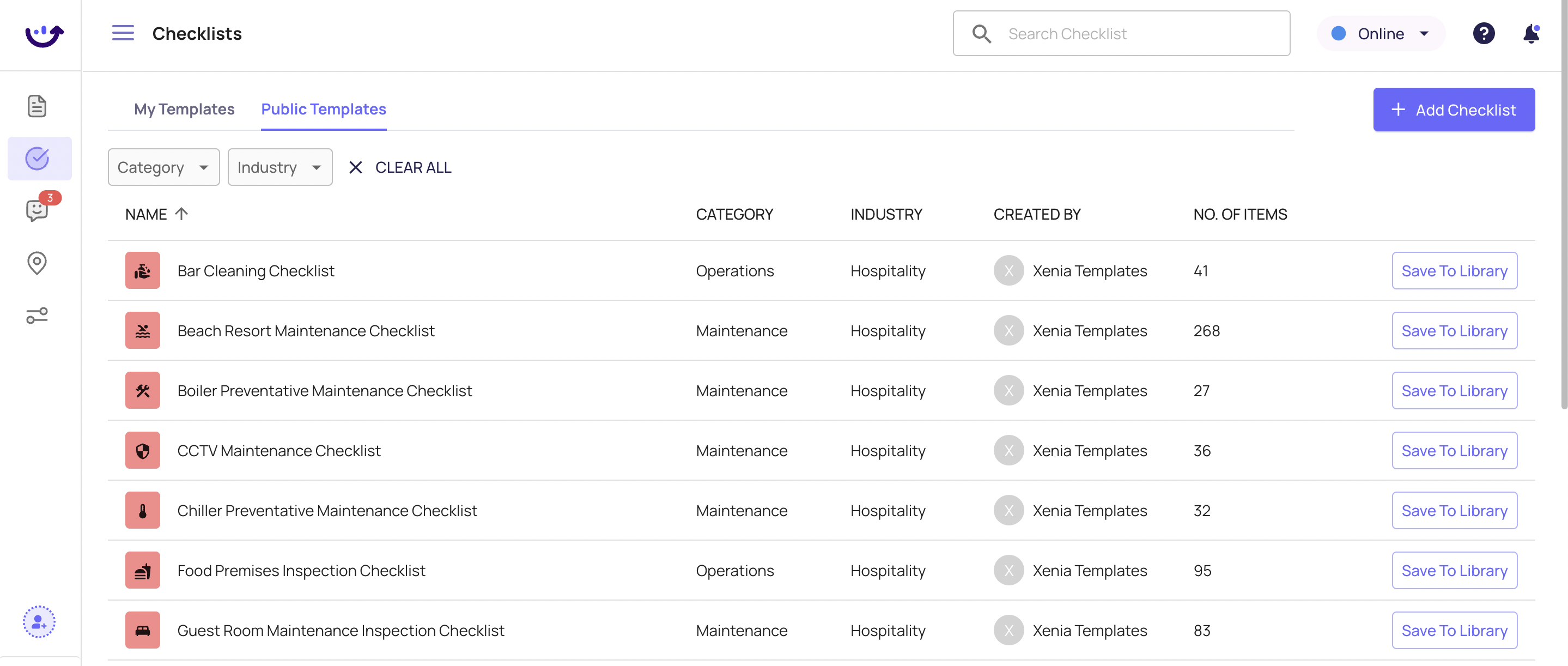 How to find the right templates for you
Sometimes finding the right template can seem overwhelming. To make this easy, use the category and industry filters to find templates relevant to you. You can also look up key terms from the search bar.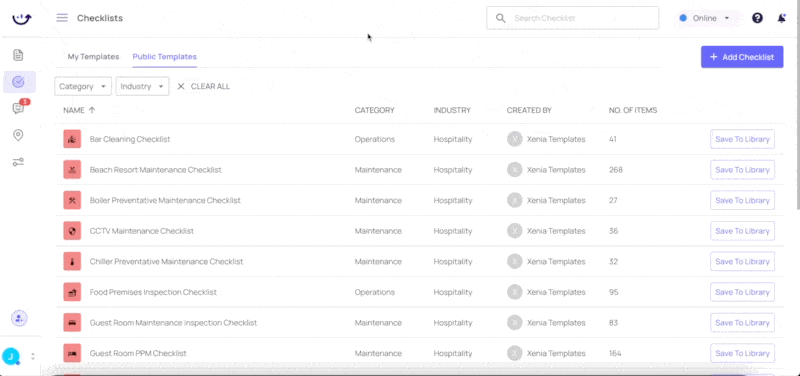 Importing a checklist from the template library
From the Public Templates tab in the Checklists module, find the checklist you need. Then, click on 'Save to Library' against the checklist. This will add the template to the 'My templates' tab. It's now ready to be used.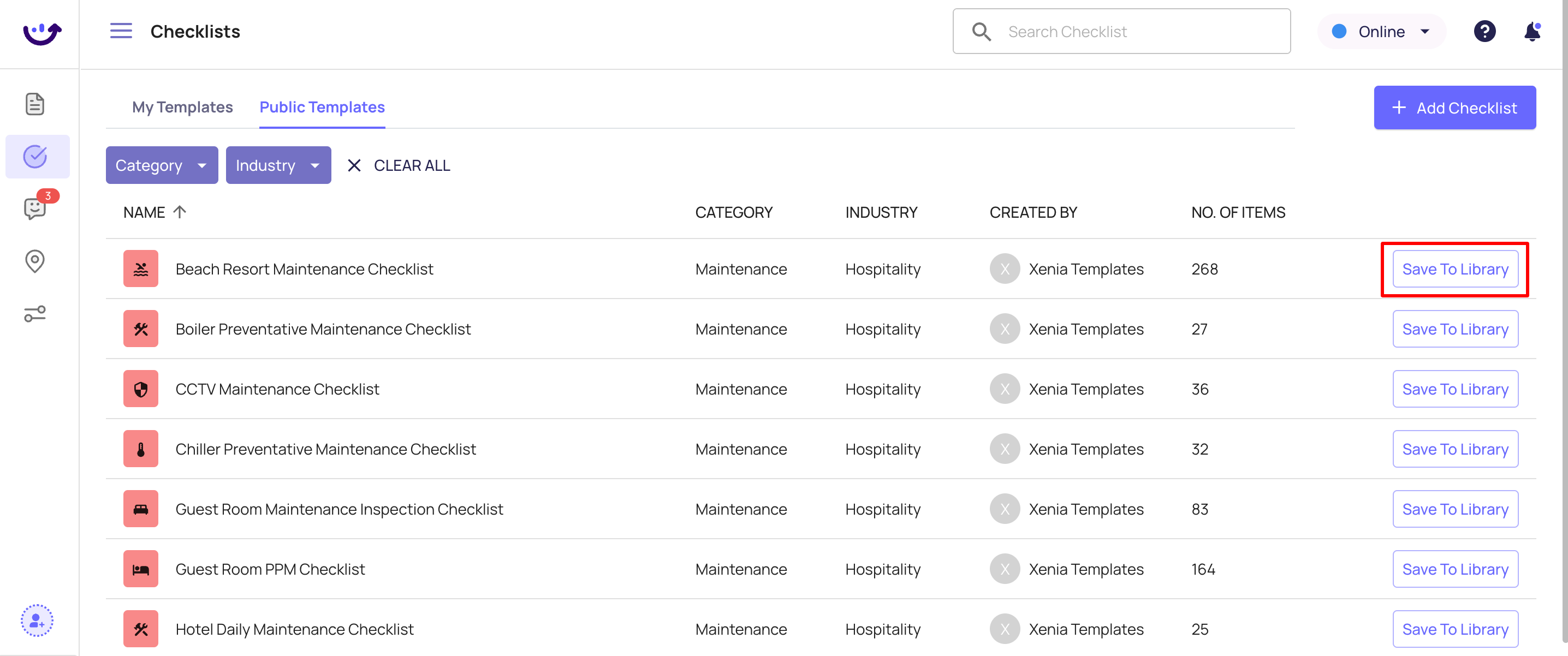 You can also open up a template to see all the fields in it and hit 'Save to Library' from here.
How to use a checklist directly from your mobile device
To access a checklist while at a job, simply head to Tasks on your Xenia app. Head to checklists and select the checklist you'd like to start. Click on 'Start' and get to work.
You can also assign a checklist from your phone. You can:
1. Create a new task from the Tasks module and attach a checklist from here. Assign this task to a user.
2. Go to Checklists and open a checklist. Click on 'Assign' and specify a user.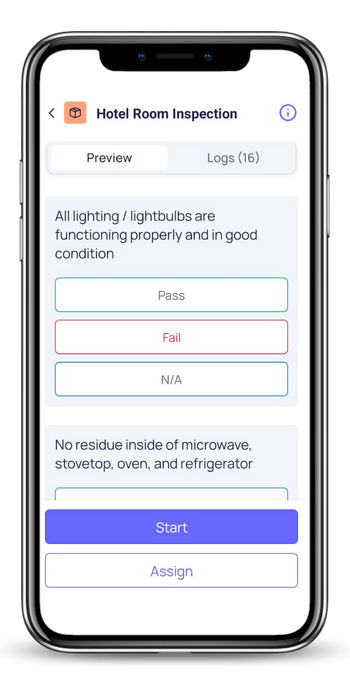 What ways can templates be used in?
Templates can be used for a wide variety of common tasks across industries. A few examples are:
Maintenance work for HVAC or building repairs.

Inspections for equipment such as lifts or emergency doors.

Logs for equipment such as generators or furnaces.
Looking for a different template? Reach out to our team
We're always adding more templates to our library. If we still don't have what you're looking for, shoot us an email here and we'll have it added as soon as possible.